Time: 07.34 AM
Date: 20 March 2020
Location: At Home, Fife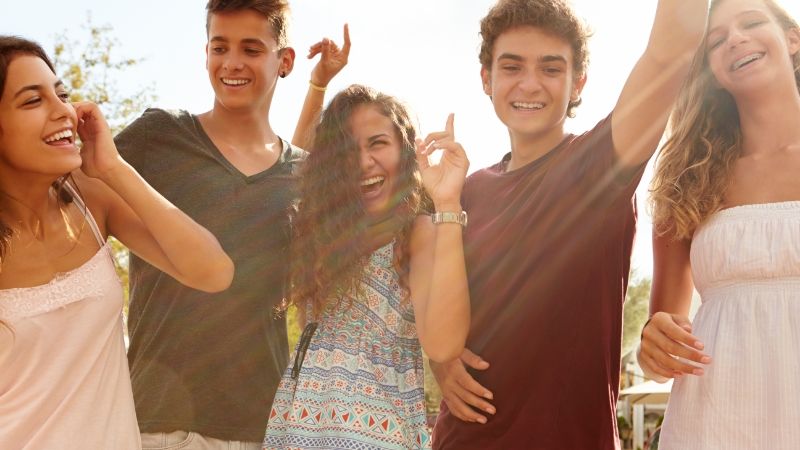 Disclaimer: Posts may contain affiliate links. As an Amazon Associate, we earn from qualifying purchases. For more info, read our disclosure policy.
Quote of the day
"Friends are those rare people who ask how we are and then wait to hear the answer." – Ed Cunningham
I am grateful for:
Wonderful friends with kind hearts.
My family.
What did I discover new about myself?
I need to walk like I talk and actually have a plan for the day. I know the benefits because I've done it before but it seems like I have this stubborn streak that sometimes just flat out refuses to do what I know I should be doing.
What happened today
We live in Scotland and current guidelines state that as soon as you or a family member develops a symptom consistent with COVID-19, you need to self-isolate. If you develop the symptom, you self-isolate for 7 days. If a family member develops the symptom, you need to self-isolate for 14 days.
I can't be sure but I imagine it's because they're anticipating that it will take that much time before you contract whatever your family member has.
But this is just conjecture on my part and isn't really what I wanted to write about in my journal entry today. I wanted to capture what self-isolation is like.
Side Note: If you do want to get current medical advice, check out WHO.
So, this is Day 1 of 14 and we're meant to stay indoors so that if we do have the virus, we don't pass it on to someone else and if we don't, then we minimise the risk of contracting it.
It's a bit difficult to do that if you're in a job where you can't work from home. Husband, for example, is a plumbing and heating engineer and to fix something, he needs to be there.
He can't really do plumbing fixes remotely.
Now, obviously, some things are non-essential (like renovating a shower room).
Some things are proper emergencies (a leak that's flooding a third floor bathroom).
So, from what I understand, his company were implementing changes to minimise risk and contact with people, which is fine.
Except my Little Son and I started coughing again.
We've been battling it since late last year – around Christmas time.
And we finally broke out of it about two weeks ago. Two blessed weeks of normal breathing, no cough, no back and neck pains and no shortness of breath.
We were so happy to be able to go to nursery again and we did for those two weeks.
Until the coughing started yesterday. And with it, our self-isolation.
The morning started out quite late as I didn't finish working on my blog until late the night before and besides, I thought that with husband being home and able to engage with and play with LS, I'd have time during the day to devote to all the tasks I needed to do.
So, naturally, despite writing about the importance of time management, tracking, blocking, systems, routines etc, I started the day with nothing but a vague plan and a to-do list (not allocated to a specific time, mind) that showed what I wanted to accomplish.
In other words, I did what I do not recommend in any of my recents posts on making more free time.
It's a wonder I managed to accomplish anything of note.
Amazing things that happened
I reached out to a few family and friends today to ask how they were doing.
Fortunately, they're all fine and still able to go out and about. That means we're the only ones housebound for the next 14 days.
A fact that they realised and the friends we have close to us have generously offered to go to the shop if we needed anything.
After a quick rummage in the house, it turns out we did in fact need something.
I've placed a big order on one of the shops that do online deliveries and it's not my usual because the Tesco closest to us didn't have any available deliveries until April 6 – a full 3 weeks from now.
So, thank God, for good friends.
One of them managed to get us some milk, which ran out yesterday and for which my husband would be eternally grateful. Also, eggs and bacon for breakfast and chicken for dinner (two dinners actually). I'd asked if paracetamol was available but apparently not.
My other friend had a few though and she also went to the only shop that sold LS' nappies and picked up some things that we didn't need but greatly appreciated (like Krispy Kreme and some chocolate for LS, who kindly and very generously shared his treasure with us). She also gave us a few crackers, Spam (thank you I need it for breakfast), corned beef etc.
I am so grateful.
Obviously, I've offered the same for people. For when I'm better. Right now, we're not allowed to go anywhere.
Kevin is already getting cabin fever so maybe we can go to the garden later today, if the weather holds.
As an aside, I spoke with my immigration solicitor about my visa, which is due to expire in a few weeks and we discussed what the Coronavirus (and other things) would mean for my application.
Some countries are currently looking at visas and immigration laws as the coronavirus has put international travel at a standstill. So far, the UK has not done anything similar (and they really should) so I'm still pushing through with my application but I need to point out that I'm currently in self-isolation due to symptoms consistent with the COVID-19 virus so I won't be able to go to a visa centre for biometrics immediately.
I've also grabbed the bull by the horns and asked my solicitor if he offered payment plans due to what's happening now. I didn't really expect anything to come out of it but guess what? He came back with two quotes for his services and the fee is now much more affordable.
Husband and I will really need to sit down and discuss it after making calculations but it looks like we can go for it.
Things I accomplished
1. Caught up with Tailwind Tribes and scheduled pins for the next three months.
2. Two outlines for possible posts, with one near completion after only 25 minutes.
3. Played with LS.
4. Had husband clean the kitchen floor.
5. Get in touch with a long time friend on the island.
How much stress did I experience?
Quite a bit.
We were obviously all getting used to the fact that we were all in the same house the entire day (and night!) for 14 days so there was a lot of snapping.
LS was a bit full on today. He was so excited to have dad home that he was like a wee puppy, always following husband and since I was still working on my laptop (ah, the beauty of working from home), I just holed up in the bedroom.
Come 3 PM, husband was ready to collapse on the bed whilst my son was still going.
Eventually, they'd get into a fight or (my major grip when husband is home) I'd hear the telly being turned on and staying turned on for more than two hours, and I could just feel my blood pressure soar until I'd go out and start barking out orders.
Actually, I went and hid the remote to the telly and LS' tablet.
No one would be watching anything until late this afternoon.
I feel a bit hypocritical since here I am on the laptop. But I'm working so unforunately, I need to do it.
Did I do something that was out my comfort zone?
I asked for help from my friends.
It's something I don't necessarily like doing but hey, it's either follow my pride or starve.
I'd probably have done it if it were just me but I've got a family now – a young child especially – so I swallowed my pride and asked for help.
What can I do better tomorrow?
Time track and time block, missy!