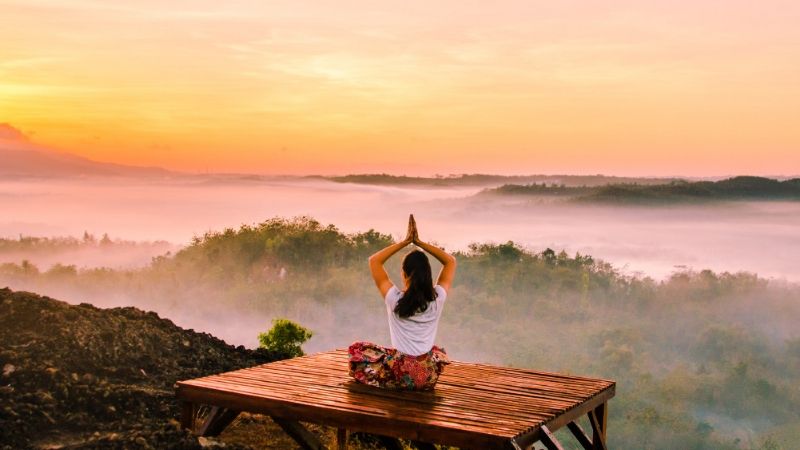 Disclaimer: Posts may contain affiliate links. As an Amazon Associate, we earn from qualifying purchases. For more info, read our disclosure policy.
Quote of the day
"I'm somewhere between giving up and seeing how much I can take." – Anonymous
I am grateful for:
Little Son, who keeps calling me to a higher and better version of myself…to become the best parent, the best person I can be.
When I lose my patience – and thankfully, I don't lose it with him as often as I feared I would before he was born, his wisdom and his clarity both humbles and inspires me.
Today, for example, I was folding the washing.
My head was pounding and my hands were shaking.
I really needed to sleep and rest to stave off the impending migraine attack I knew was just waiting to get me.
But there were chores to be done, my blog posts to write, a child to look after.
No help forthcoming from my husband, who had to work both Saturday AND Sunday, just so we could raise the money required for this second to the last round of visa applications.
God willing, all will proceed according to plan.
Thankfully, I've managed to cut down our potential visa expense by about £4,000 so that's a big help.
We just need to raise the remaining £2,400.
Hence, the overtime.
But I digress.
So, here I am exhausted to the point of implosion, and LS was happily playing on the bed beside me, doing what 3-year-old toddlers did best.
Inevitably, he pushed some of my newly folded clothes off the bed and then giggled like a maniac.
And I snapped.
I sat on the bed and said, "I can't wait to go to Lolo and Lola's house! I'm going to stay there forever." [Because obviously, drama was the solution to all my problems.]
"No! You can't go to Lolo and Lola's house," LS cried, his lower lip trembling and his beautiful eyes tearing up.
Instantly, I felt remorse.
So, I hastened to reassure him, "Darling, I'm not going by myself! Of course, I'm taking you with me. I won't leave you here."
And he smiled.
Crisis averted.
My anger and resentment dissipated, leaving nothing but a need to rest in its wake.
What did I discover new about myself?
That, despite all my research, all my inner work, all my striving to do better, I'm nowhere near perfect.
I make mistakes, especially with my parenting.
When I'm exhausted, it takes all my willpower not to snap.
And unfortunately, my well of willpower isn't particularly deep when I'm tired.
But I do know when I've overstepped.
I know when I've hurt someone.
I always know when I've gone too far with my son, especially.
And I always, always try to make it up to him.
Like when I got fed up with folding and re-folding clean clothes.
After I reassured him that I won't ever leave him behind, I made sure to tell him that he was my special boy, he will always be my special boy and that I was grateful beyond words that he's my son.
That's not an empty platitude.
I mean it with all my heart.
And I can only hope that I haven't ruined him too much with all my drama.
I keep thinking, once I get the visa, our finances will get sorted, I'll get to live life the way I want to live it.
I'll be free.
But honestly, I've just been postponing my life, haven't I?
To go through the process of personal development that Jim Rohn espoused, I'd have to turn that equation over and just accept the fact, "If I had my finances sorted, the visa won't be a problem."
If I had a better financial plan, I wouldn't be worried about raising money to pay for the visa just now.
If I were to focus on developing myself, I'd place myself at the very heart of all the things that are happening to me.
I'm now harvesting everything I sowed in the past decade.
And I didn't really sow very much.
I'd used my need for a visa as an excuse to hamper my own progress and as a result, I'm living a life of quiet desperation.
That's all changing now, of course.
Because more and more magical days are beginning to happen.
More opportunities are coming my way and I am thrilled at the radiance of this promising future I'm catching glimpses of.
It's happening soon.
And I can hardly wait!
What was the best thing that happened to me today?
 The best thing is my son's face when I told him that I wouldn't ever leave him behind and that he is my boy, my own special boy and that I am so grateful to have him in my life.
The joy in his wee face.
I promised myself to say that to him more often.
So that he never forgets.
So, if I ever lose my temper again (and I'm big enough to admit that this is a very real possibility), he knows the truth and he and I can weather the tumult together.
What or who made today unforgettable?
Unforgettable in such a negative way because my husband and I had a tiff today.
To be fair, this wasn't really us.
It had to do with the fact that we were both exhausted and in pain.
The pressure to make so much money in such little time also has something to do with it.
Obviously, we'd clash.
However, that doesn't excuse me telling him to go live somewhere else if he thinks we're such a burden – especially as the house is actually under his name and he's working his ass off to pay for it.
It certainly doesn't excuse him responding with a "No, you leave if you want to." – especially as if we do leave, he likely won't see his son ever again as I'd have to leave the country altogether (thank you UK Home Office hostile environment policy!).
This is what happens when a couple is worked to the bone, when the pressure is so intense that they end up tearing each other down instead of holding each other up, when they need a break but can't quite get it.
Of course, it's crunch time.
Things are intense right now because they're almost over.
And don't they say that it's always darkest just before dawn?
3 amazing things that happened today
LS (see above)
My self-discovery (see above)
Making up with my husband (see above)
How much stress did I experience?
Quite a bit (see above).
Did I do something that was out my comfort zone?
Yes, I managed (barely) to reign in my rioting emotions and provide comfort to a clearly distressed little boy who feared that his mother would leave him behind.
What can I do better tomorrow?
Take the time to really rest – my mind, my heart and my body.