Time: 21:05
Date: 27 January 2020
Location: At Home, Fife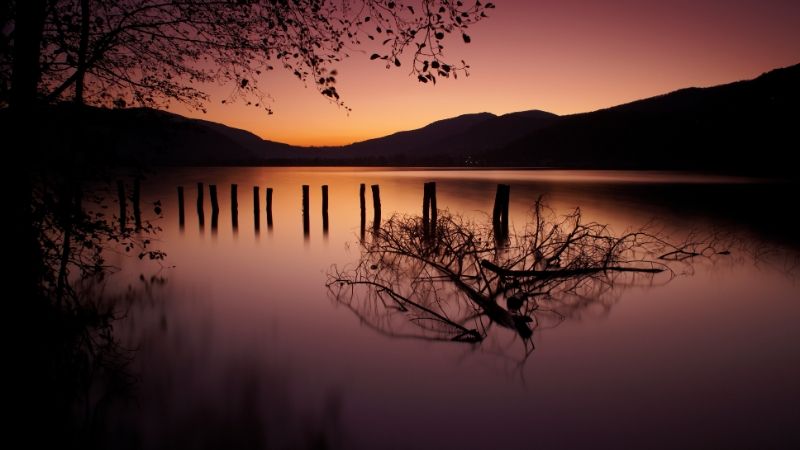 Disclaimer: Posts may contain affiliate links. As an Amazon Associate, we earn from qualifying purchases. For more info, read our disclosure policy.
Quote of the day
"We all die. The goal isn't to live forever, the goal is to create something that will." – Chuck Palahniuk
I am grateful for:
My family and my life.
And the events of today have really brought this home for me.
What did I discover new about myself?
I realised that despite all my knowledge of the importance of self-love and self-care, I've been putting myself in the backseat and have actually been neglecting my needs.
No wonder I've been snapping like a turtle and lashing out: I'm burned out and overwhelmed.
I know how to handle this but it's just as Jim Rohn said, "Should, would, won't? Disaster!"
Yep, and it is really a disaster for me, not just because my body is suffering but also because I'm not the parent or the spouse I want to be.
I'll need to really stay on top of this and put my needs first.
What was the best thing that happened to me today?
I think the best thing to happen to me today was that solo trip to and from the dentist.
The bus was an hour each way and I was able to really listen to Jack Canfield's half-day workshop for the first time since I bought the training years ago.
That time alone really brought things into perspective for me and I feel renewed.
Clearly, I haven't given myself much time for me and that will have to change ASAP.
Life balance, according to Jack Canfield, isn't just splitting the time between family and work but actually involves splitting it three ways: family, work and self.
I can definitely attest to the truth of that statement.
What or who made today unforgettable?
Today, Kobe Bryant passed away with his thirteen-year-old daughter.
They were on a helicopter on the way to Mamba.
9 people in total died in the helicopter crash and the recovery of the bodies is still ongoing.
The other passengers included the pilot, Ara Zobayan; the college baseball coach John Altobelli and Altobelli's wife, Keri, and daughter Alyssa; Christina Mauser, a basketball coach; and Sarah and Payton Chester, a mother and daughter who lived in Orange County.
The tragedy rocked the world, mostly because he was a basketball legend and famous the world over, but also because of who he was (a flawed but gifted man) and what he would've experienced.
He's forever touched and changed the lives of many and to be honest, a part of me desires this so badly.
As Jim Rohn said, that opportunity – to so impact the world around me that people are forever changed because of me – is priceless.
I want it too.
I want my life to hold so much meaning that not even death can touch it.
That's my vision.
That I could live like the candle in the darkness and shine my light so brightly, lives are forever changed for the better.
I don't follow basketball anymore though I was an avid fan when I was very young.
Michael Jordan, Scottie Pippen and Dennis Rodman of the Chicago Bulls.
I stopped watching basketball when they went their separate ways.
That said, the news of what happened affected me in a way that even Meghan Markle and Harry Windsor's decision to step back as royals didn't.
I'm a parent myself and I can only imagine the agony of the news.
How would I survive should I ever be given the news that I'd lost my husband and my son in a helicopter crash?
For that matter, what would I do and how would I feel, should I ever be in a position where I knew I was dying but that I wasn't dying alone? That someone I loved more than life itself would go with me?
I couldn't even begin to comprehend such pain.
And so, in this time of disaster and tragedy, I hold my family close in my arms and Kobe Bryant and his family in my heart.
3 amazing things that happened today
1. During the tooth extraction, I visualised my body letting go of both teeth quickly and easily. And my body complied. Out both teeth came with a loud pop. I think the whole procedure lasted no more than 10 minutes in total. Maybe 15, tops.
2. I didn't miss the bus. Hah! Trust me, with my history of always missing the bus, catching it always makes me a bit anxious. But today, everything went smoothly, thankfully. 🙂
3. Little Son was on a roll again today. Around bedtime, he was roughhousing and hit my jaw (yep, the extraction site) by accident. I got annoyed and rolled him off my arm, a little bit too forcefully.
He sat up and frowned at me, "Why did you push me?"
"You hit me!"
"Yeah, but you pushed me!"
I said, "Well, I'm sorry about that. I shouldn't have pushed you."
LS said, "I'm sorry too but only a little bit."
"Why only a little bit?"
"Because I love you and I like you."
Bless his heart, he's just beautiful.
How much stress did I experience?
Aside from the teeth extraction (which went well) and waiting for the bus on the way back home (it was about 45-minutes late), I didn't really feel much stress at all.
Did I do something that was out my comfort zone?
Yes, I spent time by myself and got two teeth extracted!
This is probably the first time that's happened to me and despite my fear of needles, I went by myself and got it done.
So, I'm proud of myself. 🙂
What can I do better tomorrow?
Another full day tomorrow so as long as I manage my time well and remember that time with family is time well-spent, I should be fine.
But also, I really need to look for more ways to let my light shine.
Funny how something that I didn't pay attention to as a child can now become central to how I live my life.