Time: 21:34
Date: 28 January 2020
Location: At Home, Fife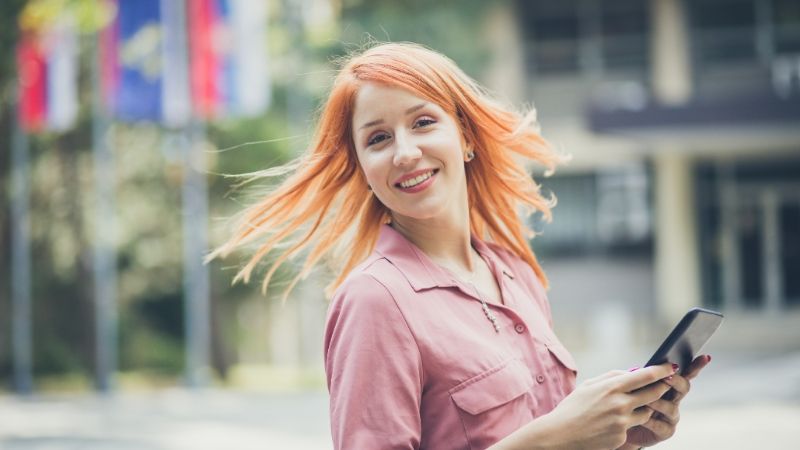 Disclaimer: Posts may contain affiliate links. As an Amazon Associate, we earn from qualifying purchases. For more info, read our disclosure policy.
Quote of the day
"Yes, you can!" – Bob, the Builder
I am grateful for:
My son, whose smile can light up the room.
My husband, for being there.
My recently acquired ability not to lose my temper.
What did I discover new about myself?
I can.
I definitely can do all the things I set my mind to. 🙂
What was the best thing that happened to me today?
This interaction with Little Son today:
Me: Oh no! Why are the (Play doh) colours all mixed up?
LS: Hmmm, I don't know. Must be dad.
A few minutes later, I catch him squishing all of the Play Doh together.
Me: Oh no! Look the colours are all mixed up. I am sad!
LS: Oh my gosh, it's just Play Doh, mam, don't cry.
😂😂😂
What or who made today unforgettable?
I've just been thinking about the problem I've been grappling with for the past few days.
Basically, I would like to create a course that will change the lives of many for the better.
I've been wrestling with it for one simple reason: Impostor Syndrome.
I've got experience and know-how but I have zero confidence.
Simply put, I feel that there are other people who are far more qualified than me.
Anyway, for the past few days I've been thinking about the people I want to serve.
All of a sudden, it hit me (this was two days ago now), my market would be mothers who used to be driven career women but, due to motherhood, no longer want to spend 30, 40, 50, 60 hours a day in the office. At the same time, being a stay-at-home mum is not desirable for them.
And what made this unforgettable is the fact that I realised the answers are slowly being revealed to me one by one.
Jim Rohn is right, you first need to know the reason before you get the answer. 🙂
3 amazing things that happened today
1. After a lot of fighting against it, LS finally succumbed to sleep in his own bedroom. It wasn't actually bad in the sense that he was throwing tantrums etc. It's just that he's very good at stalling. First, he needed to play a wee bit with dad because he missed him.
Then, he needed to read a book. And another book. And another book.
Then, he was hungry.
Finally, he fell asleep at around 9 PM – later than what we'd like but an hour earlier than yesterday so I consider that a win.
2. Husband came home with lots of little goodies for the wee man and it was a joy to watch them together.
3. I think I finally cracked the code to republishing old posts: Go to Google Search Console, check all the keywords I'm already ranking for and see if they're actually in my post. If not, I just add them in, preferably as H2. If it really doesn't match or if it doesn't make sense as a sentence but does make sense as a paragraph, I add it post description or alt tag.
How much stress did I experience?
Just for a little while, I felt my stress levels spike when LS and I were on the way to the park.
I suspected he was tired but he wanted to keep going.
LS was on his wee bike.
It was an icy morning and I was worried about slipping so I suggested we go back to get my ice grippers.
We did before turning again towards the park.
Not even a few minutes later, LS announced that he was too tired to go on the bike and wanted to walk instead – which meant that I had to carry the bike.
Luckily, it wasn't heavy, which is good because the dentist said I should take it easy (translation: don't move heavy stuff).
And then, he walked sooooo slowly, as if he was dragging his feet because he was just too tired.
And then he wanted water.
Fed up, I said we were going home.
The poor boy went a bit mental and I felt awful, especially as I was also tired and in pain (thanks, dental work!).
A part of me was waiting for the usual anger to take over but funnily enough, there was none of that – just an outpouring of love.
And I'm so happy that I'm finally able to take a step back from the emotion and actually manage it.
My inner work is definitely working.
What have I been doing the past few days that contributed to this change: sleeping well, spending at least an hour to myself, starting the day with Qigong, doing the Blessing Ball of Light, cultivating an attitude of gratitude and journaling.
Budgeting and time-blocking have also taken the edge of my stress.
So, I guess I gotta keep on doing what I'm doing. 🙂
Did I do something that was out my comfort zone?
Yes, I paid my credit card today.
Usually, I wait until the end of the month and then just put whatever's left as payment but nope, thanks to my budgeting, I know that I won't run out of money if I put the payment in today.
That said, I was very uncomfortable doing it. ha ha
What can I do better tomorrow?
The plan for the blog:
Caption 5 pins
Schedule out 1 pin
Choose my 5 daily tasks
Create a plan
The plan for my family:
Visit a friend
The plan for me:
Sleep earlier