Time: 21:32
Date: 24 January 2020
Location: At Home, Fife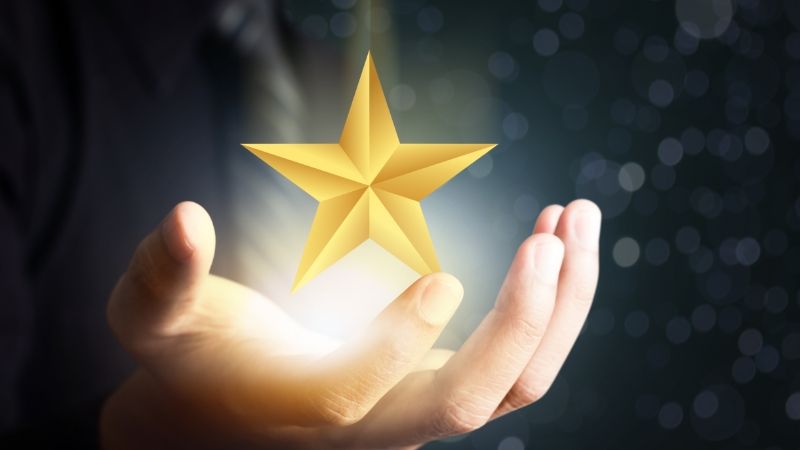 Disclaimer: Posts may contain affiliate links. As an Amazon Associate, we earn from qualifying purchases. For more info, read our disclosure policy.
Quote of the day
"Reasons come first, answers second. It seems that life has a mysterious quirk of camouflaging the answers in such a way that they become apparent only to those who are inspired enough to look for them — who have reasons to look for them." – Jim Rohn
I am grateful for:
The chance to discover my reasons and the opportunity to really go after my dreams.
What did I discover new about myself?
I discovered my reasons for working as hard as I can on my two blogs.
Really, at first I only had one and I kept telling everyone that Jade MacRury won't be monetised anytime soon, that it's just a journal blog and that my main blog will be Live A Blissful Life.
It's true that I don't plan on promoting Jade MacRury just yet but it is definitely monetised with affiliate links and ads.
I won't be doing social media marketing with this blog just now and I don't know when I'll do that or if I ever will.
But I am working on on-page SEO and when I have a few super lengthy posts that could interlink well, I might consider increasing it's off-page SEO more intentionally.
Now, the important question really is why?
Why am I working on two blogs at the same time?
1. To be able to do what I want to do with my family at this point in my life, I need to be earning and keeping £2,500 each month. This means that my husband can stop working in a regular job, trading his time for a monthly salary. When we're earning and keeping this much money, we can travel comfortably together as a family and never have to worry about money again.
2. I hate having to listen to my son begging my husband to stay home and play with him. I also hate having to listen to my husband have to explain that he can't stay because he needs to make money. It just breaks my heart and I promised myself that I would change this. I would retire my husband by the time he hits 30, so help me.
3. Whilst I actively promote Live A Blissful Life, I'm working on strengthening Jade MacRury's trustworthiness with Google by consistently writing good quality content about related topics.
I might eventually, start including my second site in roundups and crowdsourcing to slowly build the backlinks. I reckon this will take a bit of time, as I only have Jim Rohn's How To Use A Journal and How To Have Your Best Year Ever up.
[I don't really count the other posts because they're about me so chances are, no one will be interested in them. But I should be able to add at least one more relatively easily: quotes from the same audiobook and perhaps another post on the pros and cons of different journaling system I've tried.]
Anyway, I'm doing this because I have a big vision for JMR: it's going to be the one blog that people who are serious about personal development will go to find the resources they need: the quotes, the notes, the recommendations.
Think Life Hack but more based on books, audio and video.
4. For me to be able to do everything I want to do with my family, most of our income need to be passive (around 90%).
5. I'm sick of being trapped by poverty. Never again will this happen to me and I'll make sure that my son never experiences the same.
What was the best thing that happened to me today?
 Spending my afternoon playing with Little Son and just having a conversation with him.
Our play isn't always fun. 
He loves role play and he gives me a toy to play with and a script so I know exactly how to make the toy react.
Most of the time, it's pretty funny.
But sometimes, he's clearly acting out an argument we've had in the past.
And he acts exactly as I do or his dad does.
Certain spiritual traditions say that at the end of our lives, we'll be given the opportunity to relive every moment – except this time as the recipient of all our actions and all our words.
If that is true and LS' play is any indication, that moment will be pretty darn awful.
What or who made today unforgettable?
LS and his witticisms were super funny today.
Me: I love you, LS.
LS: Yes.
Me: Do you know that?
LS: Yeees!!!
Me: Do you know how much?
LS: Yeeeeeesss!!! (Getting annoyed)
Me: How much?
LS: Um, £20!
Around bedtime, maybe 4 hours later, I asked him again.
Me: How much do I love you, LS?
LS: Um, £10.
Me: £10? It's gone down?
LS: No, £10 for me, £10 for you.
Me: What about dad?
Dad: £100!
LS: £100, £200…
Me: £200?
LS: No, £2
Cue a disgruntled dad. I couldn't stop laughing. Oh, he's a riot.
3 amazing things that happened today
1. I realised that we're 3 days away from husband's next payday and we still have more than enough. It's incredible.
The past two years have been tough in that we were living paycheck to paycheck. In fact, by week 2, we usually would've got the credit cards out because we've used up all our income just to pay for our debts. I'm super relieved and impressed that all our hard work is bearing fruit. You really reap what you sow. 🙂
2. I fell asleep at 7.30 PM and woke up without an alarm so I could write this journal entry. Jim Rohn was right, once you get turned on, you'll never get turned off again. 
3. I checked my stats again (I really need to stop doing this) on GA and they've gone down. I haven't managed to get ranked for my other posts in quite the same way as that Christmas post I had last month so I'm really struggling with motivation. But the amazing thing is that, I didn't let it get to me anymore. Whereas before, I'd have been devastated and de-motivated, now, I felt the sting, acknowledged it and just kept on moving.
How much stress did I experience?
Not much. See point 3 in previous section.
Did I do something that was out my comfort zone?
Yes, I'm in the process of making a new friend. 🙂
What can I do better tomorrow?
Tomorrow, I plan to go to the library early and these are the tasks I need to do tomorrow:
Tailwind Tribes
Brain dump
Time block schedule
Fundraising update
FB post
Twitter post
Finish finance post
5 pins
Print salary slips