Time: 20:16
Date: 26 January 2020
Location: At Home, Fife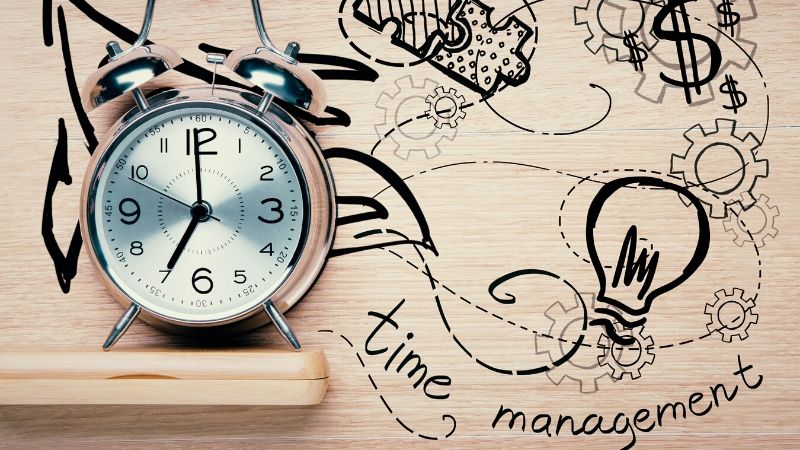 Disclaimer: Posts may contain affiliate links. As an Amazon Associate, we earn from qualifying purchases. For more info, read our disclosure policy.
Quote of the day
"Once you have mastered time, you will understand how true it is that most people overestimate what they can accomplish in a year – and underestimate what they can achieve in a decade!" – Tony Robbins
I am grateful for:
Discovering time blocking.
What did I discover new about myself?
Today, I discovered that I can do so much in 24 hours.
I simply couldn't believe it.
And I owe it all to time blocking.
Before today, I was always in a race against time. Or at least, that's how it felt like.
I just had too many things in my to-do. They were all urgent. And I had to do all of them, like, yesterday.
Far too often I found myself saying that I needed an assistant or that I needed to clone myself.
And no surprise there because I was really struggling and at the end of each day, I'd almost always feel like it had just gone by. As if I'd done absolutely nothing productive at all.
Sometimes, I'd have a concrete result but these times are rare.
Today was very different, however.
If you look at my entry yesterday, you'd see that I'd set a time-blocked schedule.
I really need to study how this is supposed to work but the gist of it is that you set aside chunks of time to work on something and you focus on whatever that thing is until you reach the set period in your schedule.
The schedule I created was for this coming week but I decided to try it today and see how I do.
I used to hate schedules because I never seem able to meet it.
But the current way is clearly not working so something's gotta give.
Anyway, as you can see from my schedule yesterday, I was supposed to start at 4 AM.
That didn't quite pan out because after I dismissed my alarm, I promptly fell back asleep.
Fortunately, I had the foresight to put a second alarm at 5 AM and that's the one I really woke up to.
So, I'm already an hour late but luckily, I was generous with my morning routine because I figured I'd still be half asleep and would probably be infinitely slower then.
What I forgot was that the 10-minute morning Qigong exercise by Lee Holden that I like functions much like a double espresso – it can really wake me up.
Despite that setback, I still managed all of the tasks I'd set up for myself for this morning.
I did, however, have to adapt somewhat because I didn't have the space to do the Zumba Express so I had to make do with a 7-minute exercise I found on the Fabulous app. [We had to sleep in the sitting room last night as we were redecorating and husband had used the bedroom as a joinery workshop for Little Son's wee bed.]
Both LS and husband also slept in.
I then had to do an emergency shop as we'd run out of fabric softener and I hadn't realised until after I'd put the first load on.
Despite all these changes, I was still able to do my Tailwind Tribes, listen to an hour's worth of Train The Trainer Online (which I bought years ago and which I keep shelving), do a blitz clean of the bedroom, the bathroom, the shower room and the kitchen, play with LS and husband, play my silly little games on the phone, listen to Jim Rohn, do the laundry and do another shop in the evening because we'd run out of milk and I'd forgotten to get some this morning.
Lucky for me, both husband and LS joined my experiment and we all had fun doing it (at least, I think they had fun).
I'll definitely be trialling this system for at least a week and then tweak it to see how it goes.
What was the best thing that happened to me today?
Trialling time blocking.
I was like a machine!
What or who made today unforgettable?
We put LS' newly repurposed bed in the playroom and his reaction was priceless.
He immediately sat on the mattress with a big smile on his face and then announced, "Now, we can watch the TV!"
Then, he whips his head round, "Oh no, there's no telly!"
Of course, bedtime came and went and he has now been transferred to our bedroom and is sitting with his dad because he couldn't sleep in the playroom on his fancy bed.
Why?
Too many toys, he wanted to sleep beside them all.
That's precisely what I knew was going to happen and I kept telling everyone that.
Strange how they won't listen to me.
Luckily, it wasn't wasted effort because the repurposed bed functions as a sofa during the day.
Also, it was just cluttering up the house and now, it doesn't.
So, it's still a win!
3 amazing things that happened today
1. Super productive day (see above)!
2. I had a breakthrough yesterday about who my target market would be and today I had another breakthrough. Instead of speaking in front of an audience, I would much prefer a one-on-one mentoring programme as well as a slightly less personal course format. Now, I just need to know what I could deliver.
3. Another breakthrough: I don't necessarily need to finish the training first. I could use the affiliate link whilst I'm still training. Something to really think about. 🙂
How much stress did I experience?
Not much.
And I realise that it was my hormones playing havoc on me the past few days.
Yep, it's that time of the month and it was actually husband who reminded me.
I completely forgot all about it.
Did I do something that was out my comfort zone?
Yes, time blocking is completely new to me so I was a bit hesitant.
I'm so happy that I pushed past it. 🙂
What can I do better tomorrow?
Time block again but this time, make sure to make a list before I go to bed.