Time: 07:15
Date: 26 February 2020
Location: At Home, Fife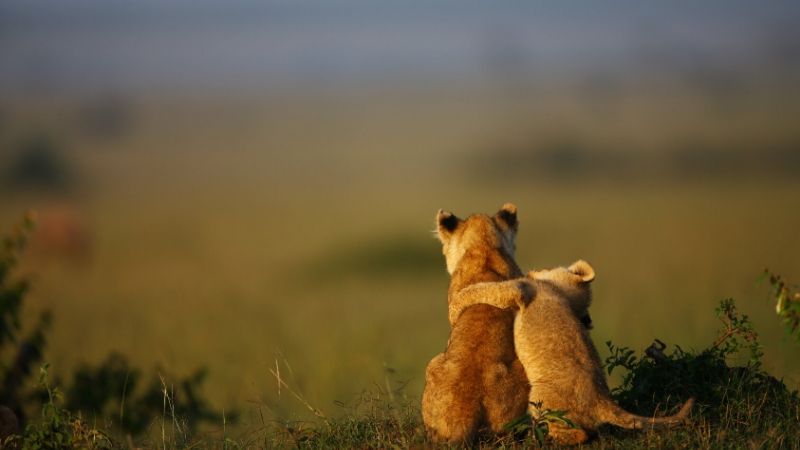 Disclaimer: Posts may contain affiliate links. As an Amazon Associate, we earn from qualifying purchases. For more info, read our disclosure policy.
Quote of the day
"Everything in life happens for a reason." – Anonymous
I am grateful for:
The past few days, which really taught me a lot.
I've been MIA for a while and it's really because I have a sick house that needed tending.
All of us have been ill.
Really bad cough and cold that just wouldn't stop.
My little son had it really bad and yesterday, he couldn't even stop coughing.
He just went on and on and on.
I was terrified because he seemed like he couldn't breathe. His eyes were swollen. He'd stop for a while and then something would set him off again.
I tried saline drops. I tried essential oils on tissue paper. I tried loads of vitamin C and lemonade. I took him to the A&E, where they told us it's just viral, he just needs rest and ice cream to soothe his throat.
Finally, yesterday, something clicked and I remembered that he had the exact same thing the last time we were in the Philippines and we ended up rushing to a paediatrician as soon as the plane landed.
He gave us Cetirizine 5mg/5ml to be taken for 14 days (2.5ml twice a day), salbutamol (liquid form) and Montelukast (liquid).
When we got back here, I asked LS' GP if we could have it in his prescription and she gave us Cetirizine and Salbutamol (as an inhaler) but not Montelukast.
So, I rummaged through the cupboard, saw the bottle but it was expired!
The pharmacy closest to us had just closed and I spent a few minutes furiously googling for a late night pharmacy.
Fortunately, there was one not 10 minutes away and when I phoned them, they said that we could get the medicine and they have the exact same one.
Husband rushed to the pharmacy and when he came back, we gave LS a dose. 
And he stopped coughing practically instantly.
He slept through the night for the first time in weeks.
He didn't even need to be inclined.
OMG!
I'm really kicking myself for not remembering this sooner but heck, I'm not a medical professional! Why did the doctors and nurses not tell me it could've been this allergic reaction?
Anyway, we'll definitely be keeping on top of this and tomorrow, I need to phone the GP and see if they can get him tested to find out what's causing such a reaction.
What did I discover new about myself?
I am afraid.
I'm especially afraid of my upcoming visa application, especially when this post came out two days ago.
Imagine, academics from Cambridge, Liverpool and Warwick Universities getting denied their ILR despite strong applications?!
What if I get denied too?
And now, I have to apply without an immigration solicitor? 
I'm fairly shaking in my boots.
Thankfully, the universe, as always, is sorting things out for me.
Today, I went to Citizen's Advice Bureau and met with Kevin (an advisor), who said he was going to refer me to Frontline Migrant something (I can't quite remember) to help me out.
And I am so grateful!
I'll have to wait for a few more weeks but that's fine.
I also confided in a friend and we decided that we need to make a plan, just in case. So I'm now gathering paperwork for what I need to do should I not get in.
I feel much more in control of my life.
It's amazing, really.
This Mercury Retrograde is just fantastic – things are falling into place and everything is going well. 🙂
I love it!
Amazing things that happened today
1. I finally found a solution to LS' symptoms and he's so much better today than he's been for the past few weeks.
2. My little problem with RBS is being resolved, with help from Citizens Advice.
3. I'm getting referred for specialist immigration advice this month, thankfully.
4. My Monumetric ads went live today, OMG!
5. I submitted my first piece yesterday. I haven't received any feedback yet but I have high hopes. I submitted it quite early though so even if they ask me to revise it, I have plenty of time. I hopw it meets the editing team's expectation though.
How much stress did I experience?
A lot and they're all health-related.
Like now as I'm typing this, my neck and back are so sore that I have to be conscious of how I move.
It is really sore.
I need to get new pillows I think because I didn't have this whilst I was at SIL's house (and we stayed there for 2 nights). 
As soon as I got back, I had the pains again.
Something's got to change.
I also plan on investing in a treadmill desk, once I get my first £1000 from my blog.
I'm not quite sure yet when that's gonna happen, but I'm going to do my best to reach that target before this month ends.
Did I do something that was out my comfort zone?
I went out early today to meet up with my advisor, Kevin. LS and I were at the bus stop by 8.15 AM and on the bus by 8.31 AM.
We were at Citizens Advice until nearly 12 noon and then we went to Kingsgate together, just the two of us.
After lunch, we went to a toy shop where LS got a nice pink and blue umbrella, I had a cup of coffee from Starbucks and then hopped on the bus and went home.
Lovely day we had together despite my aching neck.
What can I do better tomorrow?
Find a way to get rid of this pain without painkillers!
And stay on top of my journal. 🙂